Free Consultations
Schedule Below
Properly Document Your Invention
Ward Law Office does not charge for initial consultations. If you have a question, do not hesitate to contact us via the below form. Our office will then be in touch with you as soon as possible.
---
Properly Document Your Invention
Hello, my name is Jake Ward. I'm a registered patent attorney and owner of Ward Law Office. We specialize in securing intellectual property rights for inventors, entrepreneurs and small businesses.
In this series, called Patently Good Ideas, we answer basic questions about patents, trademarks and copyrights.
Today's question is:
I want to patent my inventions, what do I do first?
This is a very common question.
Early in the inventing process, and before you ever speak with a patent attorney, there are three basic steps to consider as an inventor to be well positioned for filing a patent application.
The first step is to properly document your invention.
What do I mean by properly document?
In sum, you should create a written description of your invention, how the invention is assembled and how it works. Sign and date it and keep a copy in a safe place.
No special format is required. Bullet point and hand drawings will suffice. However, you should be able to describe the invention with enough specificity such that someone with your field would be able to pick up the document, read it and say, "Yes, I know how to do what they're saying." without requiring any undue experimentation or guesswork on their part.
The United States is "first inventor to file" country under current patent law. So establishing a date of invention is not as important, legally, as it once was.
However, if you are serious about seeking a patent on your invention you will need to describe it to the patent office and probably a patent attorney.
Also, the act of writing about the invention makes you think critically about it and helps to crystallize it in your mind.
So as a first step you should reduce your invention to a writing.
---
If you have questions about trademarks, patents or copyrights feel free to reach out to the professionals and Ward Law Office. Also, check out our next video where we discuss the next step in the patent process after you have properly documented the invention.
WARD LAW OFFICE LLC
120 1/2 S. Washington Street
Suite 207
Tiffin, Ohio 44883
419-408-5500
Contact Us Online
Ward Law Office LLC does not charge for initial consultations. If you have a question, do not hesitate to contact us via the below form. Our office will then be in touch with you as soon as possible.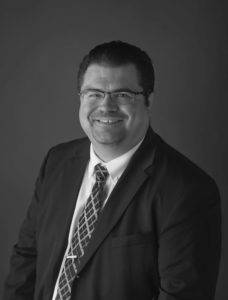 Jacob "Jake" M. Ward is a registered patent attorney admitted to practice in the State of Michigan, before the United States District Court of the Eastern District of Michigan, and before the United States Patent and Trademark Office. He is also registered as a patent agent, non-resident, in Canada.
Mr. Ward received a Bachelor of Science degree in Biochemistry from the University of Dayton and a Juris Doctor degree, cum laude, from the University of Toledo, College of Law. At the University of Toledo, Mr. Ward was also awarded a certificate of concentration in Intellectual Property Law.
Mr. Ward is also the founding author of the Anticipate This!™ | Patent and Trademark Law Blog, which provides light commentary on the practice of patent law, trademark law, and science & technology.
Invention Disclosure Form
Ward Law Office LLC invites you to use our proprietary Invention Disclosure system to submit invention details to our law firm.  There is no cost to use this system.  All submissions through the system are secure and treated as confidential.  If you would like to use the Invention Disclosure system, please request a password by sending us a message via the Contact form, or by calling our Ohio office at 419-408-5500 or our Michigan office at 248-579-2197.
Firm At A Glance
Management/Legal
Attorneys/Legal
Operations/Office/Staff
Business/Accounting